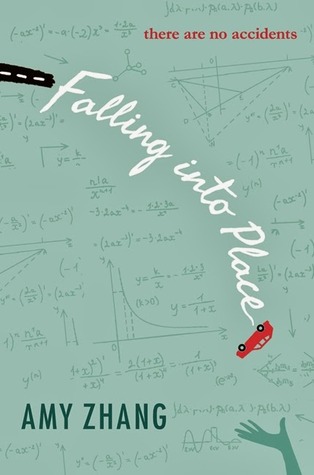 Synopsis:
On the day Liz Emerson tries to die, they had reviewed Newton's laws of motion in physics class. Then, after school, she put them into practice by running her Mercedes off the road.
Why? Why did Liz Emerson decide that the world would be better off without her? Why did she give up? Vividly told by an unexpected and surprising narrator, this heartbreaking and nonlinear novel pieces together the short and devastating life of Meridian High's most popular junior girl. Mass, acceleration, momentum, force—Liz didn't understand it in physics, and even as her Mercedes hurtles toward the tree, she doesn't understand it now. How do we impact one another? How do our actions reverberate? What does it mean to be a friend? To love someone? To be a daughter? Or a mother? Is life truly more than cause and effect? Amy Zhang's haunting and universal story will appeal to fans of Lauren Oliver, Gayle Forman, and Jay Asher.
Purchase Links:
That's how I'm going to describe this book. It made me cry, not because of sympathy, but because of depression. After reading it, I felt like I needed to call someone because I felt like I needed help, but since I read this at midnight and finished at dawn, there was no one to call and I was left alone to wallow in depression. If this book is food, it will be under the unhealthy ones.
Liz Emerson is not a likeable MC. She's obviously a bitch, a horrible person, and a girl who desperately needs attention. Oh, she's got attention, alright, but not from the ones who really matters. I don't hate her, but I don't like her, either. I guess I get where she's coming from, but that didn't excuse her behavior. You can't blame anyone but yourself for your horrible behavior, no matter what everyone might have done to you.
I liked the story, though. How twisted is that? I liked it because there was no sugarcoating, no unrealistic behavior, and no ridiculous ending. In my perspective, the story ended just like how it should—with a tinge of hope, even though there was no redemption. It felt more than just a book. It felt real.
I liked it, but it made me so depressed that I can't give it a 5-star rating.
~ Zee
I need a list of cheerful books suggestions to wash away the bitter taste in my tongue that
Falling Into Place
left. I need a light YA read.